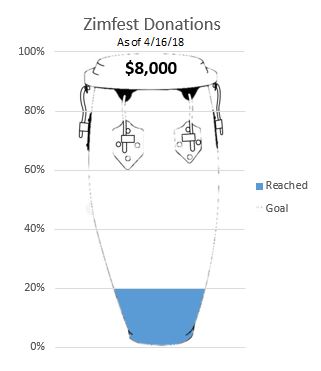 Greetings, Zimbabwean music fans!
Zimbabwean Independence Day is April 18th and Zimfest 2018 is only four months away. Help us keep Zimfest and the celebration of Zimbabwean culture strong and active into the future.
Our fundraising goal for this year is $8,000, and we've already raised $1,600! The remaining $6,400 could easily be met if each of our 400 participants contributed $16. See the various ways you can donate by visiting https://zimfest.org/about/support-zimfest/.
Thank you!
— Zimfest Association Board