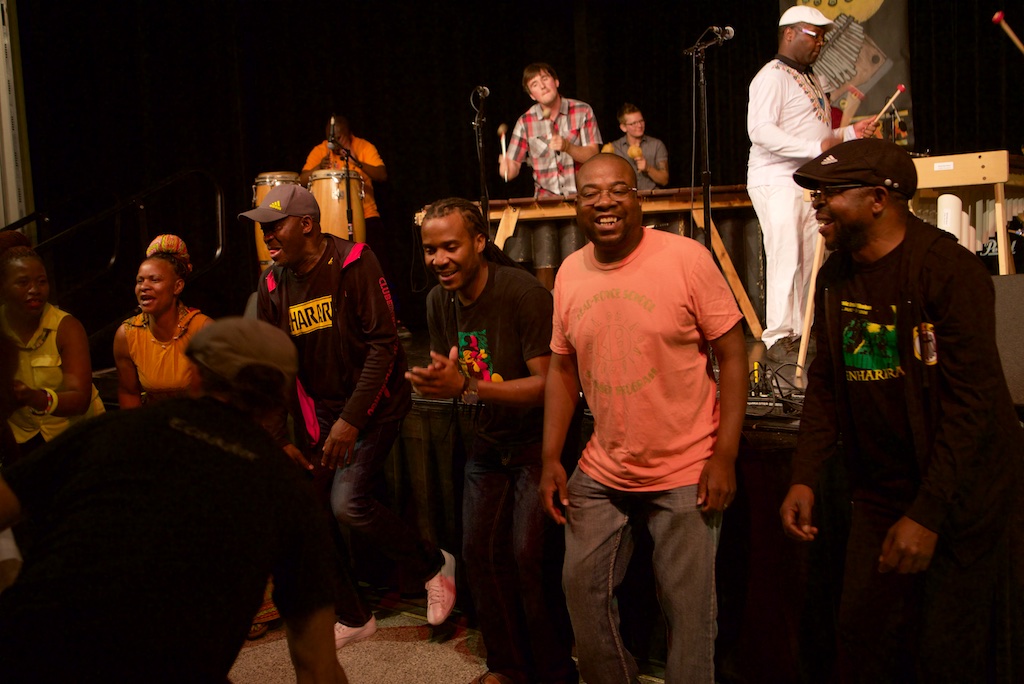 Zimfest 2023
Music Dancing Across Borders
Zimfest (USA): Three days of Zimbabwean-inspired fun for all ages: dynamic concerts, hands-on workshops, African marketplace and more! Learn more about Zimfest
New Zimfest 2023 Dates; Teacher/Performer Applications Open!
Zimfest returns to Oregon State University in Corvallis on
August 3-6.
Read about the date change in
this blog post
.
Teacher
and
performer
applications are open. Also, watch some amazing performances from Zimbabwe:
Zimfest Onine 2022
.
Credits
Promo video for Zimfest 2022, created by Simme Bobrosky. A taste of some of the performers, pre-recorded (P) and live (L), scheduled to appear in hybrid evening concerts at the Lincoln Theatre during Zimfest 2022. Performers: Music According to Percussion (P); Ruzivo (L); Jeff Brahe and Friends (L); Mbira DzaSoko (L); Mhare DzeNhare (P).