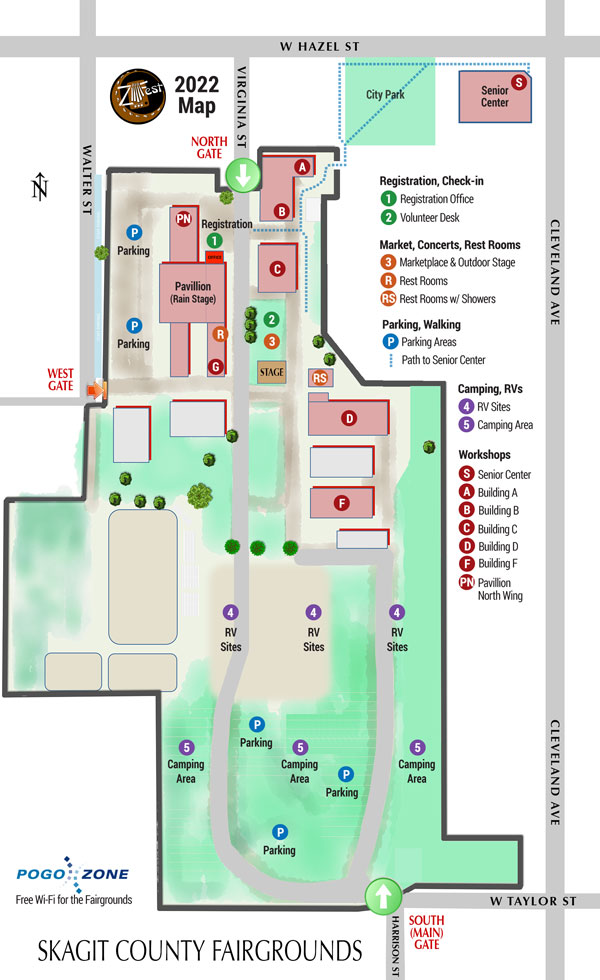 This map will also be available at the festival in a handout with the workshop grid.
Below is a Google map of Zimfest 2022 locations and lodging options in the Mount Vernon area. Click the

icon at top left; then click the Other Hotels checkbox (in the sidebar) to see those places.