March Music!
As we gear up for Zimfest 2023 (August 3-6 in Corvallis, OR), let us take a moment to revisit our wonderful Zimfest Online 2022 concert, and celebrate our friend Draze (aka Dumisani Maraire Jr.) with his new single and music video! Read on for more info on both.
Mazvita – Emmy Award-Winning Songwriter-Rapper "Draze" Drops New Hip Hop Single "Mazvita"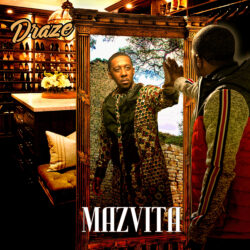 Mazvita is a single from Draze's upcoming album, "African American." Dubbed "Ancestral art," the single blends rich African melodies with raw hip-hop energy to create a fresh, yet familiar sound that feels like "home" to fans in America and abroad. The album is dedicated to his father Dumisani A. Maraire, and his mother Lora Chiorah-Dye,  in gratitude for all they instilled in him. 
You can find the music video here, and learn more about Draze and his music here. 
Zimfest Online 2022 – In December, Zimfest released on YouTube a live viewing of a collection of incredible pre-recorded performances and presentations. That video is still available!
You can register and get the link at Zimfest Online 2022.  
Artists featured are: Ntswai Ntswai Arts, Tawanda Mapanda, Anesu Ndoro, Tafadzwa Matiure, and Napoleon Jambwa and Pangea.
We hope you are having a good (early) spring, and please enjoy some March Music!
– Zimfest
Music Dancing Across Borders