The Virtual Marketplace features vendors and importers selling instruments and wares made only by Zimbabweans. We hope you will enjoy shopping at some of the online stores we have sought out for you. Know that your purchases support Zimbabwean artisans. If you make a purchase, let them know that Zimfest sent you!
Zimfest is an annual celebration of all the music and culture of Zimbabwe. In 2021, during the height of the COVID pandemic, Zimfest organizers decided that the festival would for the first time attempt to provide direct and indirect support to Zimbabwean craftspeople, whose visual arts contribute as much to the rich culture of Zimbabwe as do her performing artists.
Virtual Vendor Application: If you are Zimbabwean (or are selling for Zimbabweans), and have an online store or are an instrument maker, fill out an application to be considered for this page. Questions: Email .
Listings below last updated July, 2023.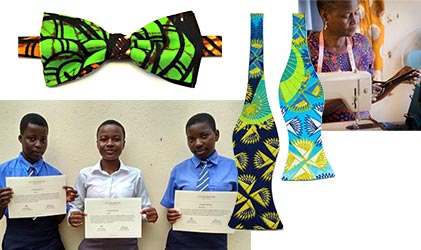 Zimbowties creates handmade wearable art from upcycled fabric offcuts: pre-tied bow ties, traditional bow ties, hair bows, bow pins and neck ties. Our sales allow us to pay our artisans more than five times the minimum wage in Zimbabwe, save massive amounts of water by not using virgin fabrics, and inspire Zim's talented and creative youth through our creativity award program. Contact person: Kim White;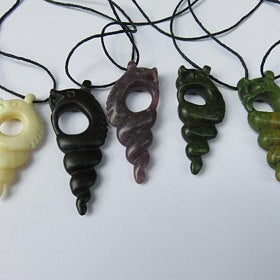 I sell jewelry and small art pieces, especially carved nyaminyami, made by the Harare sculptor Lawrence Mzimba. Lawrence and I met several years ago in Victoria Falls, and I serve as a conduit for the sale and shipping of his carvings. All proceeds from the Etsy shop, NyaminyamiAFRICA, go to Lawrence for the support of his family. Contact person: Edward D Eisenhart;
https://www.etsy.com/shop/NyaminyamiAFRICA?section_id=25868628
Sekhani Unathi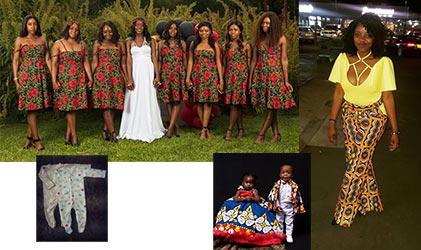 Sekhani Unathi manufactures and sells custom-made baby, adolescent and adult clothing. Based in Harare, our team of four creates original designs and enjoys meeting our clients' specific needs. By empowering young women through employment opportunities and distributing clothing to those in need, Sekhani Unathi gives back to the community that helps it grow. Orders are currently being taken via email (), WhatsApp (+263 77 329 3921), Instagram and Facebook, with payments through WorldRemit. Contact person: Tariro Ndoro.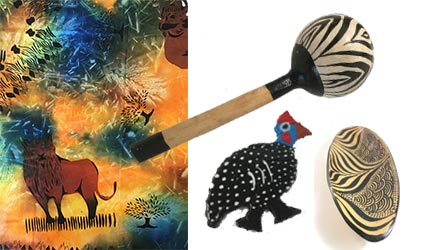 Our Zim friend Smart Sikosana has curated and shipped hundreds of items from his collection that he would be selling in person except for the pandemic. The items are mainly wood carvings, but he has also procured cloth goods like batik table runners and trivets made by local women. We gladly return proceeds to Smart in Zimbabwe to help him and his collaborators. Use the ZIMFEST15 promo code for 15% off! Contact person: Donald Woolston;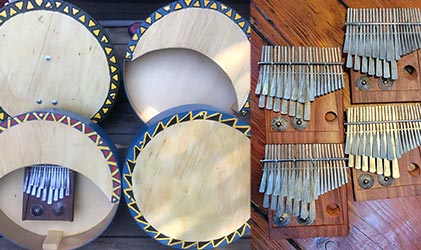 Kanya Arts, founded by Salani Wamkanganise, offers mbira in San Francisco, CA. Salani's custom-made nhare and nyunga nyunga are tailored to your preferences, accommodating your tuning and other specific needs, and Salani offers ongoing support for additional tuning and adjustments. Salani also makes gourd drums and hosho, and he has recently expanded his repertoire to include marimbas!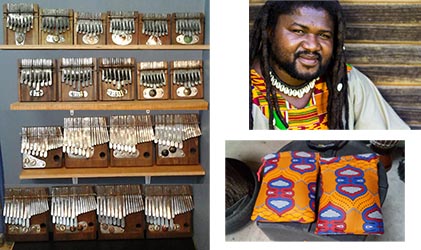 I am a full-time Zimbabwean instrument maker now based in Antwerp, Belgium. I make nyunga nyunga in traditional scales, minor scales and chromatic scales, in various sizes and with various numbers of keys, as well as fashioning customized nyunga nyunga instruments. I also make mbira dzavadzimu in various tunings and sell a variety of instructional materials and music cds. Contact person: Dingiswayo Juma; . Phone & WhatsApp: +3247301089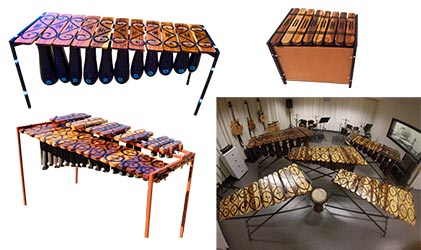 GIAMARI (Global Institute of African Marimba Rhythm Initiative), formerly known as Kutinya Arts, specializes in marimba education and technology. We have marimbas, nyunga nyungas and hosho (pumpkin and fibreglass) for sale. Our services include conducting youth marimba camps, adjudicating marimba competitions, hosting foreign marimba groups, conducting a marimba education development center and consulting for international marimba festivals and competitions. Contact person: Nicholas Manomano;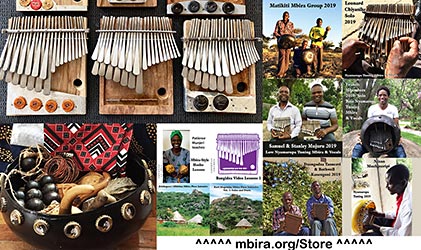 MBIRA is a non-profit organization supporting traditional musicians and instrument makers in Zimbabwe through sales of their recordings and instruments. Help support them by shopping at https://mbira.org/store/ and add a donation – 100% of donations June 15-Sept. 15 go to paying mbira players to teach in Zimbabwe's public schools. Contact person: Erica Azim;
More Instrument Makers
These craftspeople do not have websites or online stores but would be happy to hear from you directly about your instrument needs. The list includes only those who have given us permission to publish their contact information.
Barnabas Ngalande
Nyazura, Makoni District; +263 782357047 (WhatsApp);
nyunga nyunga
Bvure Mbiras
Samson Bvure, Harare; Facebook Samson Bvure
nhemakonde, mavembe, nyamaropa, njari, nyunga nyunga, madirativhange mbira 42-key mbira
Fradreck Mujuru
Budiriro, Harare;
dambatsoko, workshop nyamaropa, G mbira, nemakonde, katsanzaira, 28-key gandanga, Cosmas tuning, as well as custom-tuned gandanga dongonda, nemakonde dongonda and dambatsoko dongonda
Garikayi Tirikoti
Chitungwiza; +263 773273826, Facebook Garikayi Tirikoti
nhare dzavadzimu in many tunings, nyunga nyunga
Lovemore Salari
Chitungwiza;
mbira dzavadzimu, mavembe, nyunga nyunga and njari or hera. All tunings A B C D etc.
Ntswai Ntswai Arts
Lino Piloto, Dangamvura, Mutare; +263 772730681, +263 712757661
;
(see Ntswai Ntswai Instrument Production Team)
mbira dzevadzimu, nyunga nyunga, marimba
Tsoro Arts and Social Center
Jacob Mafuleni, Dzivaresekwa, Harare;
electric mbira: nhare G tuning, mavembe A, katzanzaira, nyunga nyunga
Wood & Sound Marimba Manufacturers
Yonah Zhoya, Johannesburg; +27738247326,
Marimbas and djembe drums. Trading in djembes from Ghana; instrument repair services.