We L-O-V-E our volunteers!
L-ive the life of a helper
O-pen your heart as you share the work
V-olunteer to show you care
E-veryone can do it!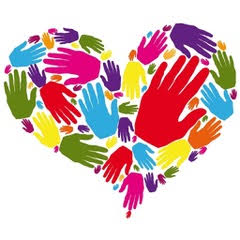 Thanks to all who have signed up to volunteer. For those who haven't yet, we need your helping hands! The Volunteer Coordinators are still looking for folks who can join in the "many hands make light work" idea for Zimfest 2023. In case you didn't know, Zimfest is run by volunteers and in order to keep the festival going and have it be a success, we could use your help. You choose when and how much you want to be involved and then sign up, either online when you register (until July 30th), or in person at the festival—it's that easy!
We are still looking for people in these areas:
– General festival set up
– Decorations: Setup and Marketplace
– Volunteer Table and Tent
– Workshop support
– Marketplace setup/takedown
– General festival cleanup and signage takedown
So please join us for the cause and share in the love for this festival.
~Ev Keller
Zimfest 2023 Volunteer Co-Coordinator