Dear Zimfest community,
#GivingTuesdayNow is a new global day of giving and unity that will take place on May 5, 2020 (in addition to the regularly scheduled Dec 1, 2020) as an emergency response to the unprecedented need caused by COVID-19.
We hope that you are all faring well during the coronavirus pandemic, whether staying at home or re-emerging (safely, we hope) into public life. The situation in Zimbabwe is dire. In an economy that has come to depend on informal trading, lockdown there significantly affects peoples' ability to earn money and procure food and supplies. The threat of COVID-19, coupled with minimal access to soap and water, puts further strain on a healthcare system struggling to deal with a high prevalence of HIV /AIDS and tuberculosis, and an emergent malaria epidemic. We encourage those of you financially able to seek ways to provide support to our Zimbabwean friends, either directly on Facebook and GoFundMe pages, or indirectly, channeling funds through non-profits working on behalf of Zimbabweans.
We ask for your support for the Zimfest Association. Be aware that ZA occurs institutional costs even in years there is no festival, so we appreciate your support whether you choose to donate outright or renew your membership.
The Kutsinhira Cultural Arts Center, in addition to offering classes in Zimbabwean music and dance in Eugene OR, brings many teachers from Zimbabwe to the United States. Funds can be donated to Kutsinhira for dispersal to our Zimbabwean teachers and friends as well as to organizations operating in Zimbabwe. To make a donation through Kutsinhira, click the Donate Button at the top of the landing page at https://kutsinhira.org/. 
See the Links page on the Zimfest website (scroll down) for additional non-profit organization associated with Zimfest who provide direct and indirect services to Zimbabwe. These include:
Ancient Ways Nhimbe project: read the latest on-the-ground report from the Nhimbe team working in Mhondoro, Cosmas Magaya's home area. Donate here.
Bana Bengwana Development Trust is an initiative by and for the people from Ngwana Area in rural Plumtree- Zimbabwe and beyond. Donate here.
Mbira.org, promoting mbira and providing support to players since 1998
This is not an exhaustive list; please add your suggestions in the comments section!
From members of the ZA Board and OC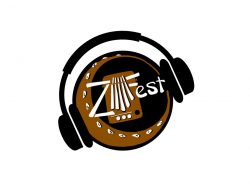 –                                     Zimfest Online activities coming soon!
Music Dancing Across Borders