Greetings Zimfest community,
Just a quick note to let you know that Zimfest 2016 Marketplace Vendor information and applications are now available on our website here. Booth fees are due in advance; you may choose to pay by check or PayPal. The deadline for Vendor Applications is July 18, 2016.
The Organizing Committee is working hard to get the website ready for online registration for workshops, concerts, housing and dining by the end of May.  Zimfest 2016 will again be held at Western Oregon University in Monmouth, OR. Join us from August 11th to 14th to sing, dance and play.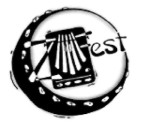 Sing-Dance-Play! Tambai Tambai! Dlala-Dlala!