Opening Night JULY 24 with MOKOOMBA
Zimfest 2014 breaks new ground with an opening night concert featuring Zimbabwe's hottest band on the international "world music" circuit, Mokoomba! The Zimfest Organizing Committee is proud to present this terrific new Afro-fusion group who have been making a name for themselves worldwide. The band of six young men hails from Victoria Falls, home to the Tonga people, and combines traditional and modern instruments with a rich blend of rhythms. Their vibrant sound, largely originating from spectacular lead vocalist Mathias Muzaza, draws on traditional Tonga music, while also embracing the diverse music cultures of southern Africa.
Mokoomba will perform at 9 PM on Thursday night, July 24th, following the free Zimfest Opening Ceremony in Schneebeck Hall in the University of Puget Sound Music Building. Unlike the Thursday evening outdoor concerts of previous years, Opening Night with Mokoomba will be a ticketed indoor concert, with an advance purchase price of $20 for adults. Tickets will go on sale on the 2014 Zimfest website (2014.zimfest.org) when online registration opens on May 1. Mark your calendars now – we think you will find the $20 ticket a bargain price to pay for one of the premier African dance bands on the global stage!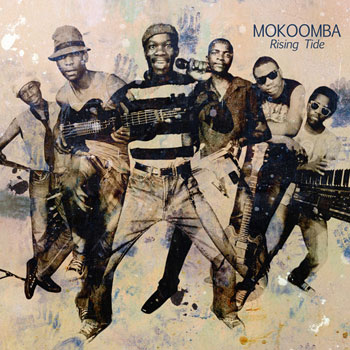 Reviews of MOKOOMBA'S latest CD, Rising Tide:
"Mokoomba is quite simply the most impressive band Zimbabwe has produced in recent memory. The sheer density of ideas in this session is impressive, but it never feels like the musicians are merely checking off stylistic boxes. This is an A+ international debut… In all, Mokoomba, riding their own rising tide, are the best news we have heard out of Zimbabwe in years." (Banning Eyre, Afropop Worldwide, USA, August 2012)
"I've seen the future of Afrosound and it is called Mokoomba." (Thorsten Bednarz, Deutschlandradio Kultur, Germany, October 2012)
Enjoy this video clip of Mokoomba in performance in Belgium
http://www.youtube.com/watch?v=ivakk2MPw0U&feature=relmf.
– Claire Jones, 2014 Zimfest Coordinator