The Zimfest Online live presentations have concluded for now, but for those of you who missed one or more, we will be providing online access to the video recordings. Taught by experienced Zimfest teachers, the sessions attempted to recreate the intimacy of classroom lecture-discussions with the goal of continuing to educate about Zimbabwean music and culture while supporting Zimbabwean artists. We are offering access to the recordings on a donation basis, with a suggested donation of $10 per hour per participant. Three or four presentations will be made available at a time, for a period of three weeks as shown below.

Please sign up! You will be able to view the recording at any time you wish during the three-week period it is available online.
Video Recordings Available October 20 to November 9
Anesu Ndoro
Animality & Humanity: Zimbabwe's Folktales As Avenues For Social Reflection
Much has been revealed about the current state of our world in the past few months. What does it mean to be human, and how do Karanga folktales challenge their audiences to think about this question? Using perspectives from Hunhu philosophy, I will be exploring how Karanga folktales advocate/explore humanity. Communities have been sharing these folktales on the Zimbabwean plateau for centuries, and much like our music, these folktales comment on the everyday experiences of living as a human being. However, in order to advocate for this humanity, folktales use absurdist narrative techniques that centre animality in the stories. In other words, narrative humanity is not exclusive to humans; animals can be narratively human too. This allows us to reflect (both on an individual and societal level) on our actions and their impact on others. In other words, how we decide to interpret these stories speaks volumes about ourselves.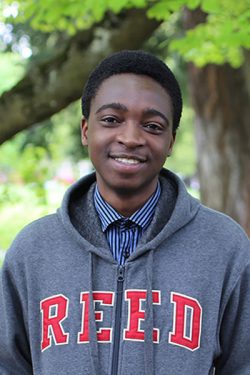 Anesu Ndoro is a rising senior at Reed College in Portland, Oregon. He lived in the town of Chegutu in Zimbabwe before coming to the United States for college. He plays Zimbabwe's traditional music, and has done a research project on the accessibility of traditional instrument making and music playing among the Zimbabwean youth. He is also interested in theories of cultural exchange as they pertain to Zimbabweans and Americans and how they navigate their social, musical and political relationships within Zimbabwe's music scene. During this summer, Anesu has been conducting a research project on Karanga folktales sponsored by the Reed College Department of Anthropology and supported by the Kutsinhira Cultural Arts Center.
Claire Jones
A Social and Acoustic History of the Kwanongoma Marimba in Zimbabwe
Marimbas have become part of the cultural landscape in Zimbabwe since being introduced as a potential national instrument at the Kwanongoma College in the early 1960s. Claire will provide a brief history of the spread and development of the instruments—how, for what purposes and by whom they were spread—accompanied by numerous musical examples. This presentation is drawn from Claire's doctoral dissertation, From Schoolboy Stuff to Professional Musicianship: The Modern Tradition of the Zimbabwean Marimbas (2006) and subsequent work with Zimbabwean musicians.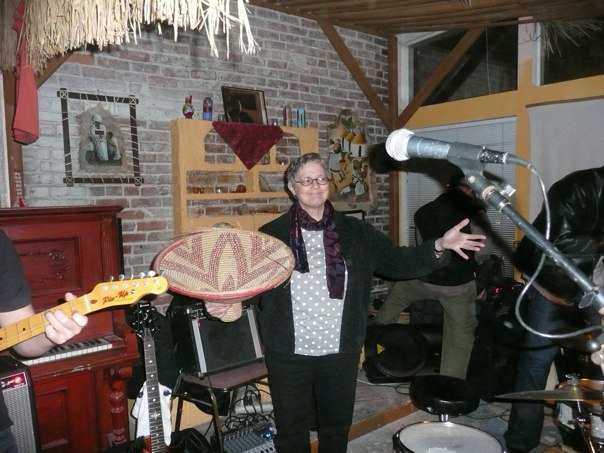 Claire Jones has been involved with Zimbabwean music since 1976 when she first fell in love with the marimbas and started studying with the late Dumisani Maraire. She performed for several years with Dumi both in the U.S. and in Zimbabwe, and was a founding member of the Seattle marimba groups Kutamba, Musango and Vawachi (I and II). While living in Zimbabwe from 1985 to 1990 she played mbira with Mhuri Yekwa Muchena and authored the book Making Music: Musical Instruments in Zimbabwe Past and Present. Claire completed her doctoral degree with a dissertation on the modern Zimbabwean marimba in 2006. She has been Zimfest Coordinator since 2014 and continues to teach and play mbira and marimba in Seattle. Her group Mahonyera Mbira Ensemble has been going strong since 1991.
Tedd Judd
Wrapping the Western Mind, Body, Soul, and Community Around Zimbabwean Music
A great joy of Westerners learning to play Zimbabwean music is how it challenges our assumptions about what music is, how it is learned, and how we perform, listen, dance, and teach. This workshop will start with principles of melody perception, illustrated with recordings, and applied to Shona mbira and marimba music, illustrated by performance. We will look at how melodies emerge from collections of mbira and marimba notes. We will see in these melodic possibilities how Zimbabwean aesthetics contrast with Western aesthetics, and what that means for learning and performance. I will cover styles and ways of learning and how these connect with teaching styles, with an emphasis on aural learning. Then we will see how Zimbabwean ways of relating through music contrast with Western ways of connecting through music. This workshop will take us from "music as humanly organized sound to music as soundly organized humanity."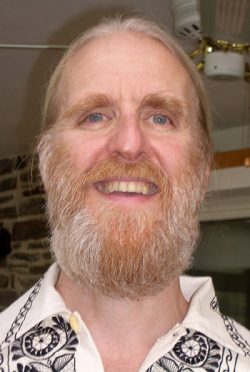 I learned marimba, nyunga nyunga, and a lot about Shona music and culture from Dumisani Maraire. I've played in 3 bands over 27 years, about 250 gigs, and taught my bands and others. I've learned from many Zimbabwean teachers from 8 Zimfests, hosting them in our home, and a 1999 Zimbabwe trip. I have background in Western classical and folk music, orchestras, brass quintets, jazz, choirs, solo singing, and gamelan. I have academic interests in music perception, cognition, and ethnomusicology and a doctoral dissertation on music and the brain. My day job is as a cross-cultural neuropsychologist. In teaching at Zimfest I start and end with music but also touch on brain functioning, cognition, perception, and cultural interface.
Past Events
For descriptions of all Zimfest Online presentations, see Zimfest 2020 Archive: Zimfest Online