The Zimfest Online live presentations have concluded for now, but for those of you who missed one or more, we will be providing online access to the video recordings. Taught by experienced Zimfest teachers, the sessions attempted to recreate the intimacy of classroom lecture-discussions with the goal of continuing to educate about Zimbabwean music and culture while supporting Zimbabwean artists. We are offering access to the recordings on a donation basis, with a suggested donation of $10 per hour per participant. Three or four presentations will be made available at a time, for a period of three weeks as shown below.

Please sign up! You will be able to view the recording at any time you wish during the three-week period it is available online.
Video Recordings Available
September 8 to 28
Tapiwa Kapurura
Culture as Social Glue in a Challenged Community
The culture of Zimbabwe is a weave of secrets and ethics that create a strong foundation of its existence. From the way the people relate and interact, respect in social relations underlines the culture. As an example, there is power in music, food, love and camaraderie. These components keep the culture alive and the unity is deeply embedded in unconditional love, giving and sharing. Laughter is another additive as an expression of open heart, mind and soul. Many wonder as to why the people of Zimbabwe keep smiling and remain resilient despite overwhelming odds.
Read more
How do they keep music going when they do not have any documented or archived music notes? Why is it so easy to pass that entire legacy to upcoming generations when there is no recorded history, let alone village experts to impart knowledge? What makes the Zimbabwean culture unique? What are the themes behind such powerful music and drum beats? What drives the people to dance so well yet they do not receive any dance classes from the experienced elderly folks? How do the people of Zimbabwe survive the overwhelming challenges of western culture and its music that's more tempting to follow given the ease of reference to archives and the convenience of learning through documents and literature?
What's the future like for the culture of Zimbabwe in the face of social and political dynamics underlined by overweening technology and other alternatives of entertainment from the global stage? There is more to this culture. Music is a global language and yet culture drives it to other ends of the world. Let's visit Zimbabwe in one hour and explore the aspects that make the culture and the music unique and interesting.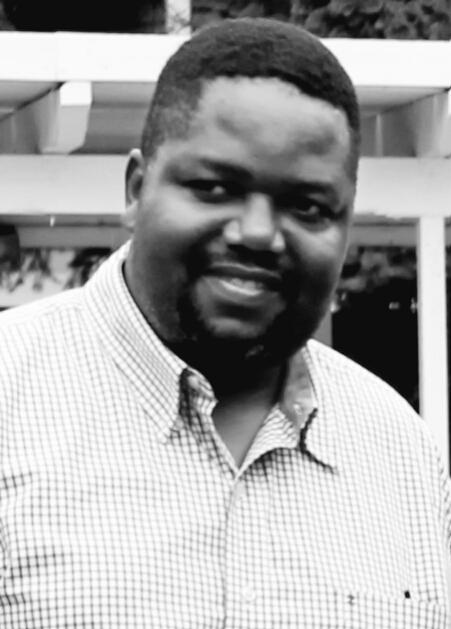 Tapiwa Kapurura, wife Victoria and their three kids now in college, are deeply rooted in Zimbabwe and are not new to Zimfest. Since 2010, they have been regular attendants to the mind-blowing event that has become part of their annual family tradition. As an African writer with a passion of poetry, languages and music, Tapiwa has so much to share with other cultures. He believes in the strength of diversity as the unifying power behind various cultures. Tapiwa spends some dedicated time researching on interesting topics to share with diverse groups in community events. There is no other social glue that's left out there except for food, drink, music, dance and laughter. When people get together, life becomes easier to tackle. There are a thousand solutions for any issues of life when people put their heads together. In Zimbabwe, people could be facing tough times but love and unity, the unconditional camaraderie and the laughter help to defeat their worries and give people the resolve to keep marching.
Claire Jones
Mbira in Zimbabwean Popular Music: An Historical Perspective
Most fans of Zimbabwean music know of the role of Thomas Mapfumo and the Blacks Unlimited in mbira-guitar styles (chimurenga), but are unaware of a century's worth of mbira influences on the development of popular music in Zimbabwe. In this multi-media presentation we will look at and listen to the incorporation of mbira music and/or the actual instruments in popular musics from colonial Southern Rhodesia to present-day Zimbabwe. Expect lots of recorded examples, historical images and interesting anecdotes!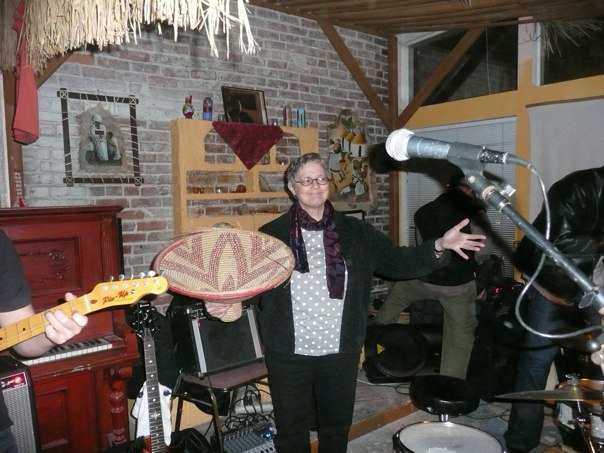 Claire Jones has been involved with Zimbabwean music since 1976 when she first fell in love with the marimbas and started studying with the late Dumisani Maraire. She performed for several years with Dumi both in the U.S. and in Zimbabwe, and was a founding member of the Seattle marimba groups Kutamba, Musango and Vawachi (I and II). While living in Zimbabwe from 1985 to 1990 she played mbira with Mhuri Yekwa Muchena and authored the book Making Music: Musical Instruments in Zimbabwe Past and Present. Claire completed her doctoral degree with a dissertation on the modern Zimbabwean marimba in 2006. She has been Zimfest Coordinator since 2014 and continues to teach and play mbira and marimba in Seattle. Her group Mahonyera Mbira Ensemble has been going strong since 1991.
Tendai Muparutsa
World Music Ensemble: Directing a College Marimba Band –
A Williams

College Experience

Directing any musical group requires knowledge and skill. As an international musician directing a college marimba band that is predominantly Caucasian and related ethnicities, this has challenged not only my own playing style but also the totality of African music. In this research presentation I explore the concept of world music ensemble and what it entails in reality and according to my experiences.

Read more

Zambezi Marimba Band is one of the big music department ensembles at Williams college. Its concerts are always packed and people dance their feet off. The process of sustaining this group is challenging in different forms. Firstly, it is an audition ensemble, meaning I am picking top talent, with participants coming in with different backgrounds. While my knowledge is rooted in Zimbabwean music, knowledge of popular music has come in handy. This being a college band, I have realized early on in my band directorship that only Zimbabwean content does not cut it. If we performed for a Zimfest style audience then it will be "Chemutengure" until the cows come home, easy.

My choice is wide and has captured chimurenga, salsa, disco, movie sound tracks etc. In developing a repertoire, I have challenged band members to choose songs and arrange them for the band. This openness has seen added excitement in the band, including musical development of everybody involved. The performance of the music is special in that most band members do not like singing, especially in public. I have developed a habit that if you pick and arrange a song that has vocals you sing it. Zambezi marimba band is attractive to the college's top talent because of its wild and fun concerts. Jazz musicians always jump on the opportunity to play with us because some of the rhythms we play are unusual to them and they want to learn them.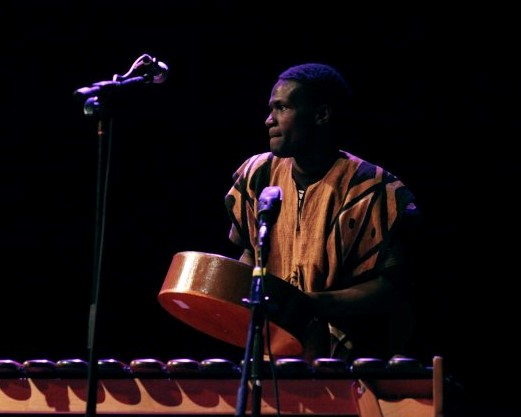 Tendai Muparutsa is an internationally known performer, music educator, ethnomusicologist and bandleader. He is an Artist-In-Residence at Williams College in Massachusetts where he has been teaching since 2012. His work encompasses performing with Afro-pop groups to teaching at African music camps, directing mbira, marimba and dance ensembles. He has explored, through both academia and personal experience, the following: the music of Southern Africa; general music education with an emphasis on multiculturalism; popular music; jazz history; music and gender; African and African-American music collaborations in diasporas; and African choral music styles and how they interact with North American approaches. Muparutsa graduated with a Bachelor of Education degree from the University of Zimbabwe in 2004, and graduated from the University of Idaho with a Masters in Music Education in 2008. He recently completed his Ph.D. in Ethnomusicology at the University of Alberta, Canada. In North America, he has presented his research at major ethnomusicology and educational conferences such as SEM, ICTM and Washington Music Educators Conference.
Video Recordings Available September 29 to October 19
Linos Wengara Magaya with Tim Lloyd
The Role of the Mbira Within Shona Spiritual Culture
Drawing on his life experience as an mbira player and his path as a Svikiro spiritual healer, growing up in a traditional spiritual family and combining his knowledge with research, Linos Wengara Magaya will discuss the important contributions that mbira performance has made to Shona culture. Ample time will be allowed for participants to ask questions. Tim Lloyd will co-teach.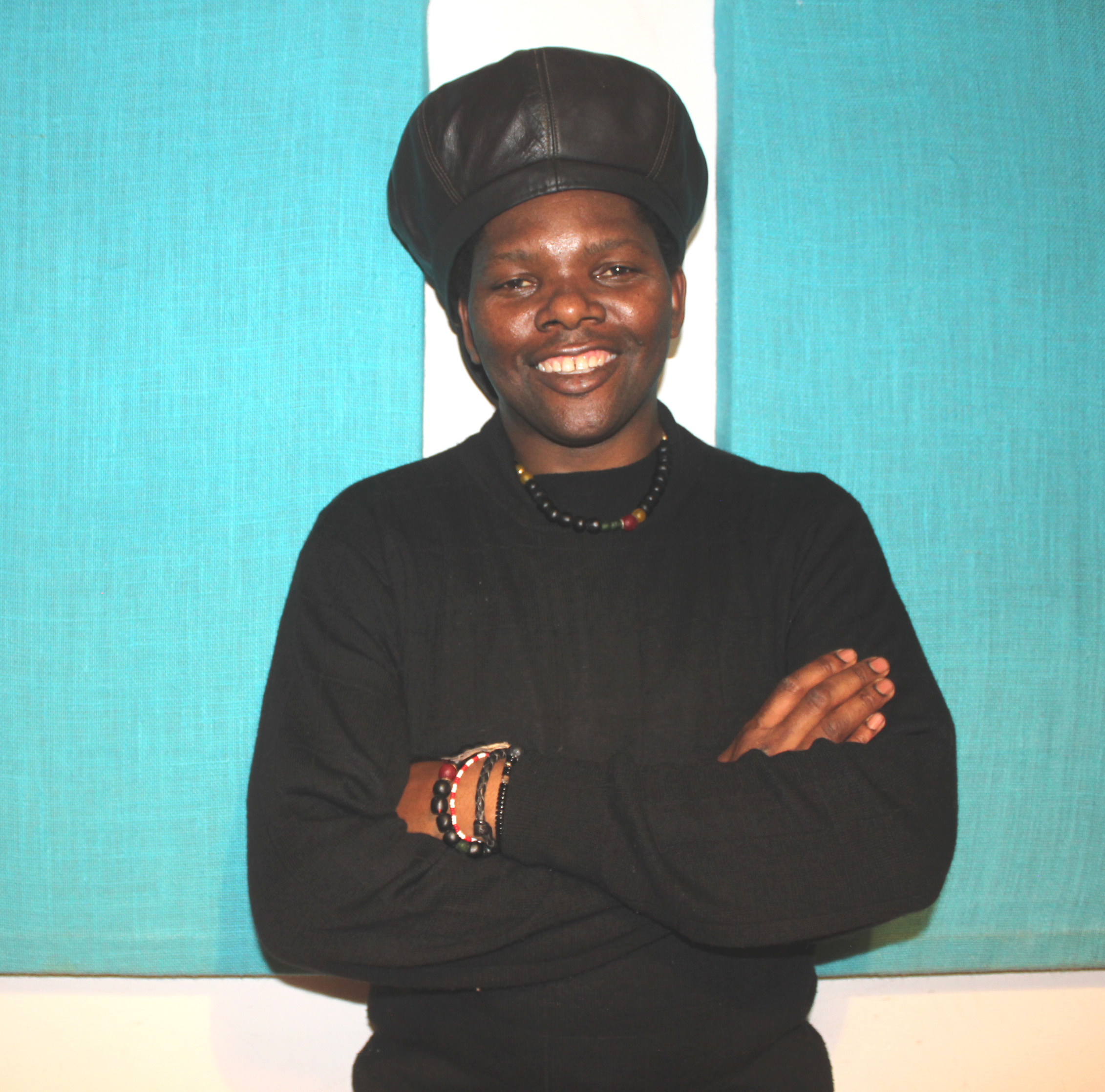 Linos Magaya grew up in a spiritual family, learning mbira from a young age. He led his band in Zimbabwe, performing mbira, marimba, drumming and dance. They were supporting acts for Thomas Mapfumo amongst others in the 90's. Moving to the UK in 1997, Linos recruited a new band and has been moving with core members since. The band has played big stages throughout the years, playing as traditional style mbira ensembles, full band Chimurenga and modern styles such as Mbira Reggae. Linos and his group play regularly for traditional Zimbabwean events, including bira ceremonies, which Linos hosts in his role as a Svikiro (spiritual healer). He devotes much of his time and energy to the promotion, research and support of Zimbabwean spiritual culture. Tim Lloyd performs and teaches mbira, and plays bass guitar in Zimbaremabwe. See also: https://www.zimbaremabwe.org/the-band.
Jeff Brahe
Fundamentals of African Rhythm: Triplet (12/8) Version
I have taught many topics to many people — marimba, mbira, hosho, dance, improvisation, arranging, singing, Japanese language, classical music, Taekwondo, etc. But out of everything I've taught, one stands above all the others in terms of the positive impact it has had on students: the Fundamentals of African Rhythm (F.A.R.). Very few marimba players in North America possess the rhythmical skills necessary to bring forth the true essence of Zimbabwean music. Take this class and you might just enter these elite ranks! This session focuses on the triplet or 12/8 rhythms that form the basis of most traditional Shona music.
Jeff Brahe has performed and taught Zimbabwean music all across the U.S. for most of his adult life, sharing the skills and insights from 22 years as an avid student and listener. As a youth, he co-directed and performed with the Andé Marimba Band, and now teaches out of Jekesa Marimba Studio in Tacoma, WA, where he also directs up to 7 performing ensembles each week. In 2019, Jeff and his peers founded Camp Batidza to provide a space for young adults to reconnect with Zimbabwean music and dance, and to collaborate with Zimbabwean artists their own age. This youth movement also gave rise to the Pachedu Orchestra, which has performed in WA, OR, and CO. Watch for it on the Zimfest evening stage!
Tanga Pasi (Sinini and Pamela Ngwenya)
Tanga Pasi from Zimbabwe to Germany
Tanga Pasi began in 2009 in the Kalanga-speaking western corner of Zimbabwe as a community project involving many different musicians. Founding members Sinini and Pamela Ngwenya, now based in Germany, will host a live Zoom concert session. In order to tell a story of their time as Tanga Pasi in Germany, they will perform some songs live, and screen share some video clips of other performances.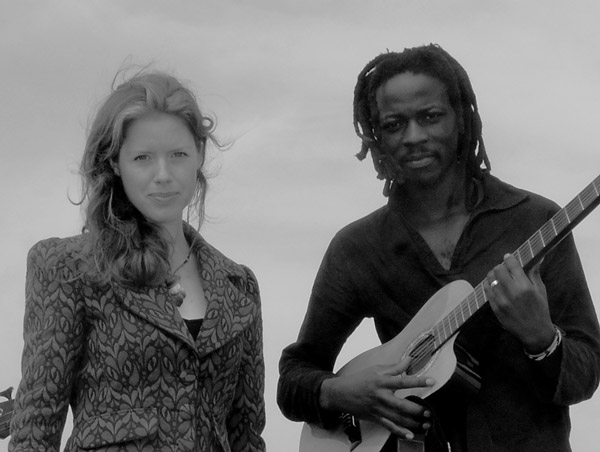 Tanga Pasi involves a wide collective of different musicians working with core founding members, Sinini Ngwenya (Zimbabwe) and Pamela Richardson Ngwenya (UK), who are currently based in Germany. The band has the purpose of uplifting and inspiring positive change. Their sound offers a harmonic fusion of Kalanga folk songs, Ndebele rhythms and catchy Afropean melodies. They are a highly original act with wide appeal. In 2010 and 2012, they won the regional rounds of the Chibuku Road to Fame competition and represented Matebeleland South. They performed regularly in Bulawayo, Plumtree and across venues in KwaZulu-Natal. Festival performances include the Victoria Falls Carnival (Zimbabwe), Bassline Africa Day Festival (SA), MTN Bushfire (Swaziland), Greenpop (Zambia), Weekend for Tolerance and Treppenkeller Hinterhöfe (Germany). Tanga Pasi (meaning "Starting from Scratch") has released two CDs: Ntolontolo and Bakalanga We (available on iTunes, etc.).
Zivanai Masango
Mvenge Mvenge Dance Party with Zi
Covid has us doing Zimfest differently this year. Zivanai Masango has been working on a collection of cover and original popular Zimbabwean hits. His Basement Studio Sessions have been wildly popular all over social media. He is now bringing the same heat to the Zimfest Online Stage! He'll take us down memory lane, as we dance, listen and soak in the music. He also has a surprise "#songwithfriends" portion where you might write a song together. You do not want to miss this!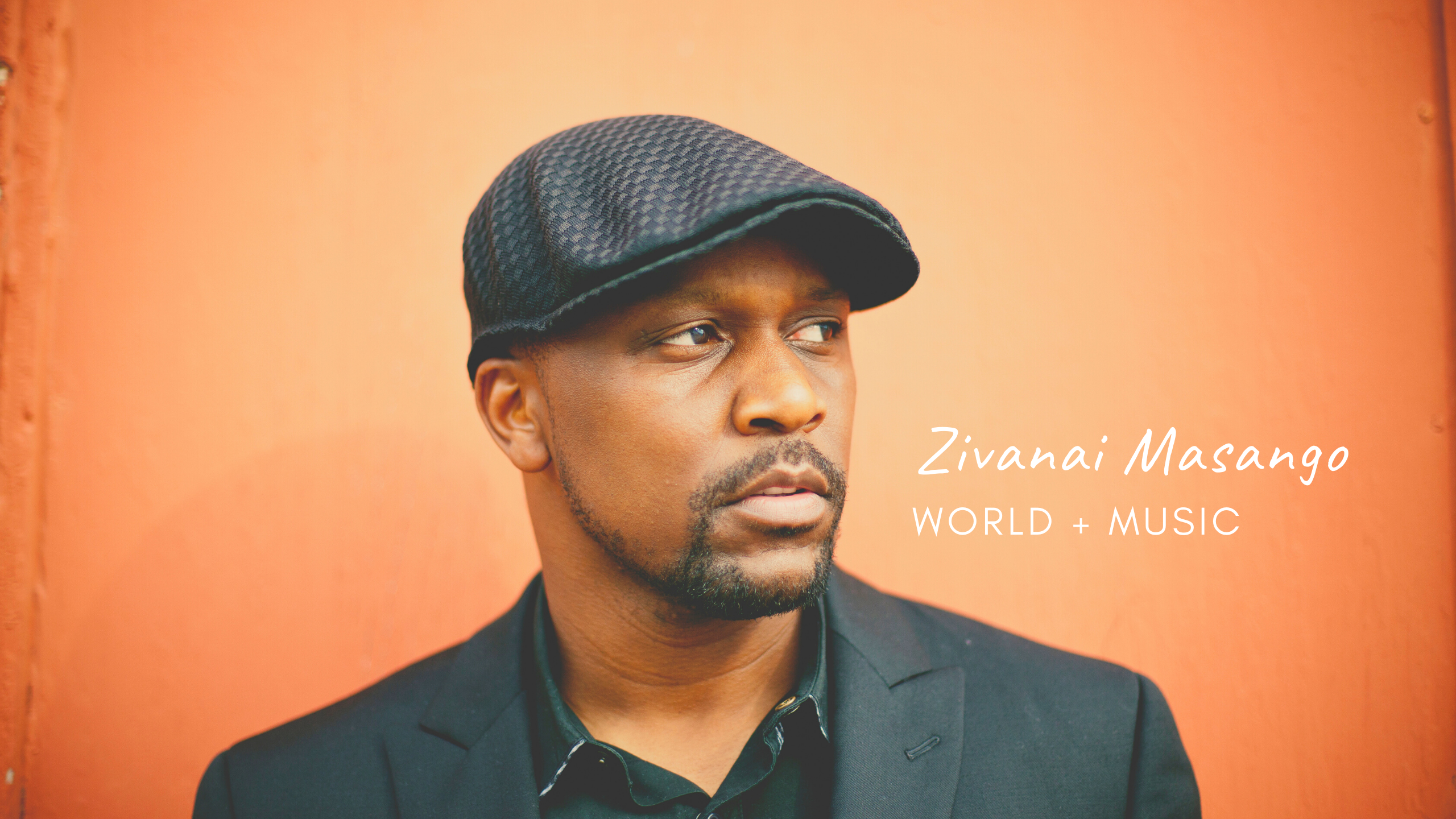 Zivanai Masango is a multi-instrumentalist Zimbabwean musician and recording artist, born and raised in Harare, Zimbabwe. He fronts the groups ZiMBiRA and MaSango, and travels the world teaching Zimbabwean music. He has played with and shared the stage with such diverse artists as Oliver Mtukudzi, Thomas Mapfumo, String Cheese Incident, Habib Koite, Angelique Kidjo, Vusi Mahlasela and many more. He most recently has become a social media sensation with his Basement Studio Sessions, that have seen people across the continents converge on his Monday releases. He has released 3 albums to date and is set to release ZiMBiRA's debut album in the coming months.
Video Recordings Available October 20 to November 9
Anesu Ndoro
Animality & Humanity: Zimbabwe's Folktales As Avenues For Social Reflection
Much has been revealed about the current state of our world in the past few months. What does it mean to be human, and how do Karanga folktales challenge their audiences to think about this question? Using perspectives from Hunhu philosophy, I will be exploring how Karanga folktales advocate/explore humanity. Communities have been sharing these folktales on the Zimbabwean plateau for centuries, and much like our music, these folktales comment on the everyday experiences of living as a human being. However, in order to advocate for this humanity, folktales use absurdist narrative techniques that centre animality in the stories. In other words, narrative humanity is not exclusive to humans; animals can be narratively human too. This allows us to reflect (both on an individual and societal level) on our actions and their impact on others. In other words, how we decide to interpret these stories speaks volumes about ourselves.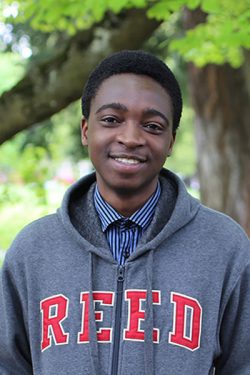 Anesu Ndoro is a rising senior at Reed College in Portland, Oregon. He lived in the town of Chegutu in Zimbabwe before coming to the United States for college. He plays Zimbabwe's traditional music, and has done a research project on the accessibility of traditional instrument making and music playing among the Zimbabwean youth. He is also interested in theories of cultural exchange as they pertain to Zimbabweans and Americans and how they navigate their social, musical and political relationships within Zimbabwe's music scene. During this summer, Anesu has been conducting a research project on Karanga folktales sponsored by the Reed College Department of Anthropology and supported by the Kutsinhira Cultural Arts Center.
Claire Jones
A Social and Acoustic History of the Kwanongoma Marimba in Zimbabwe
Marimbas have become part of the cultural landscape in Zimbabwe since being introduced as a potential national instrument at the Kwanongoma College in the early 1960s. Claire will provide a brief history of the spread and development of the instruments—how, for what purposes and by whom they were spread—accompanied by numerous musical examples. This presentation is drawn from Claire's doctoral dissertation, From Schoolboy Stuff to Professional Musicianship: The Modern Tradition of the Zimbabwean Marimbas (2006) and subsequent work with Zimbabwean musicians.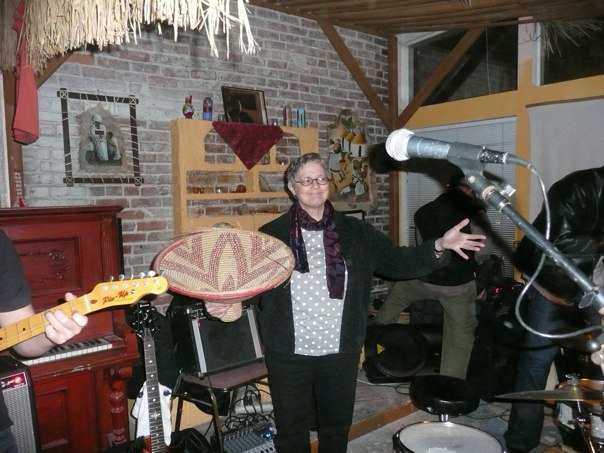 Claire Jones has been involved with Zimbabwean music since 1976 when she first fell in love with the marimbas and started studying with the late Dumisani Maraire. She performed for several years with Dumi both in the U.S. and in Zimbabwe, and was a founding member of the Seattle marimba groups Kutamba, Musango and Vawachi (I and II). While living in Zimbabwe from 1985 to 1990 she played mbira with Mhuri Yekwa Muchena and authored the book Making Music: Musical Instruments in Zimbabwe Past and Present. Claire completed her doctoral degree with a dissertation on the modern Zimbabwean marimba in 2006. She has been Zimfest Coordinator since 2014 and continues to teach and play mbira and marimba in Seattle. Her group Mahonyera Mbira Ensemble has been going strong since 1991.
Tedd Judd
Wrapping the Western Mind, Body, Soul, and Community Around Zimbabwean Music
A great joy of Westerners learning to play Zimbabwean music is how it challenges our assumptions about what music is, how it is learned, and how we perform, listen, dance, and teach. This workshop will start with principles of melody perception, illustrated with recordings, and applied to Shona mbira and marimba music, illustrated by performance. We will look at how melodies emerge from collections of mbira and marimba notes. We will see in these melodic possibilities how Zimbabwean aesthetics contrast with Western aesthetics, and what that means for learning and performance. I will cover styles and ways of learning and how these connect with teaching styles, with an emphasis on aural learning. Then we will see how Zimbabwean ways of relating through music contrast with Western ways of connecting through music. This workshop will take us from "music as humanly organized sound to music as soundly organized humanity."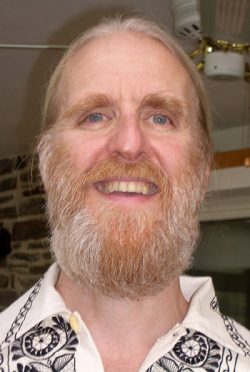 I learned marimba, nyunga nyunga, and a lot about Shona music and culture from Dumisani Maraire. I've played in 3 bands over 27 years, about 250 gigs, and taught my bands and others. I've learned from many Zimbabwean teachers from 8 Zimfests, hosting them in our home, and a 1999 Zimbabwe trip. I have background in Western classical and folk music, orchestras, brass quintets, jazz, choirs, solo singing, and gamelan. I have academic interests in music perception, cognition, and ethnomusicology and a doctoral dissertation on music and the brain. My day job is as a cross-cultural neuropsychologist. In teaching at Zimfest I start and end with music but also touch on brain functioning, cognition, perception, and cultural interface.
Past Events
For descriptions of all Zimfest Online presentations, see Zimfest 2020 Archive: Zimfest Online