Zimfest is excited to provide another opportunity for our community to support Zimbabwean artists and view some incredible performances and presentations! Join us on Saturday, December 17th, 2022 at 11am PST (2pm EST, 9pm in Zimbabwe) for a live viewing of a collection of pre-recorded performances and presentations. This will be streamed on YouTube, so there will be a chat feature for live discussion of the content! The video (and chat) is also available to watch afterwards.
With registration you will get access to the video, which will be available to watch for the next few months. (There's a discount for members! Sign up here.)
Featured Artists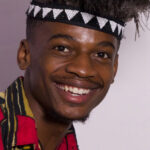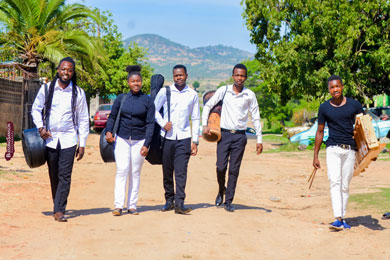 Tawanda Mapanda – Tawanda (photo at left) is a Marimba master and coach, Mbira player, percussionist, saxophonist and composer. He is one of the few back-liners who is fast finding his foot in the front of the house as his musical influence and impact grows, mixing the instruments to sound as one (UBUNTU). Tawanda's performance will be a fusion between marimba, mbira, ngoma, and saxophone to make a unique sound through looping.
Ntswai Ntswai Arts – Ntswai Ntswai Arts is a traditional and afro musical band that specializes in Zimbabwean traditional music, playing Mbira, Marimba, Ngoma and Hosho. We entertain in corporate functions, weddings, parties, concerts, festivals and Biras. We have performed at the Music Cross Roads, Chimanimani Arts Festival, Deaf Nzeve, Old Peoples Home, Chibuku Road to Fame, Bulawayo Arts Festival, and IBUMBA Arts Festival.
Anesu Ndoro – Telling Ngano: Learning By Doing. In this session, we will explore the interesting process by which ngano folktales (and indeed most of Zimbabwe's arts, visual and performance) are learned through doing. As a demonstration, Anesu will share three folktales, and will ask you, the viewer, to participate as this is the way you learn how to do it! Anesu Ndoro is a music lover, instrumentalist and storyteller. He works as the Humanities and traditional music/dance instructor at the USAP Community School in Zimbabwe. He graduated from Reed College in Oregon with a BA major in Anthropology (with a minor in French). During his time in college, Anesu carried out research projects on the politics of accessibility of traditional African music, as well as the complicated problems of equitable cultural exchange between the U.S. – Zimbabwe traditional music scenes. He currently participates on various online panels discussing Zimbabwe's oral arts and literature.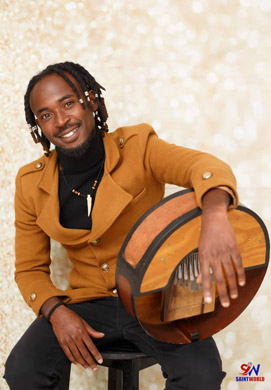 Tafadzwa Matiure – Gwindingwi rine Shumba soprano Marimba tutorial. Taffie will teach a rendition of Thomas Mapfumo's Gwindingwi rine Shumba traditional song demonstrated on the soprano marimba. Musician and traditional music teacher, Taffie currently holds a BSc Honours degree in Music Business, Musicology and Technology from the Midlands State University, and over the past 5 years, Taffie has been touring Asia and America where he has been teaching and performing Zimbabwean music. Learn more about Taffie Matiure on www.patreon.com/taffie_matiure.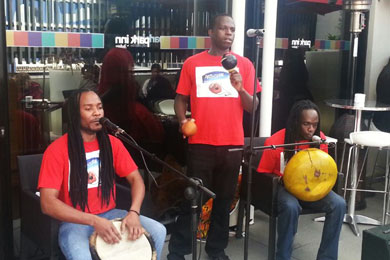 Napoleon Jambwa and Pangea – We are a group of Zimbabwean musicians who are based in Cape Town and met with one goal; to do music across the border. The band was first formed in 2012. All talented artists from different previous Zim bands, but now creating one sound. We play Zimbabwean traditional music using Mbira, Marimba, Ngoma, Hosho and traditional dances. The musicians are all Zimbabweans from Highfield and Chitungwiza.