Joining with mbira students and enthusiasts around the world, Zimfest deeply mourns the loss of Sekuru Cosmas Magaya, who was laid to rest at Magaya village in Mhondoro, Zimbabwe, on the 13th of July 2020.  He was one of the last of the revered senior generation of gwenyambiras, loved by all who knew him, and an important teacher to many of us in the Zimfest community.  His mbira playing was both powerful and profoundly rooted in his spiritual traditions.
Sekuru Magaya played an integral role in the research of ethnomusicologist Paul Berliner's award-winning book The Soul of Mbira (1978), through which he first became known worldwide. After that book's publication, he taught and performed countless times internationally in Europe and the US. His long-anticipated book collaborations with Paul Berliner, The Art of Mbira: Musical Inheritance and Legacy (2020)  and Mbira's Restless Dance are being published this year by the University of Chicago Press, to enthusiastic acclaim.
Sekuru Magaya participated in 11 Zimbabwean Music Festivals beginning in 1998, as a teacher, performer, and respected elder who led opening ceremonies and served as a shining example for Zimbabweans new to U.S. touring.  He was a true and open-hearted cultural ambassador.
To support Sekuru Magaya's family during this time, Kutsinhira Cultural Arts Center in Eugene, Oregon, has established a memorial fund in his name. To learn more and donate to this fund, please follow this link.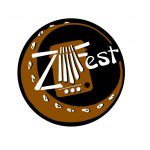 Zororai murugare – Rest in Peace