7:30 p.m. to Midnight,
June 25, 2022


Lincoln Theatre (Ticketed)

Concert schedules are subject to change. Click photos to expand.
7:30 – 8:15 PM • Pre-recorded
Johannesburg, SA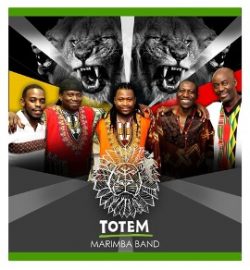 Totem Marimba Band is a versatile group of musicians directed by Michael Sibanda, who is featured on soprano marimba. On baritone is Innocent Mutero Mutangadura, a marimba and mbira teacher who plays keyboards for Thomas Mapfumo. Themba Mawoko on tenor and soprano is a musician who has performed worldwide. Second tenor is Michael Tafadzwa Sibanda, Jr., a lawyer who has been a musician all his life. Our drummer is Sammy Charinge, with experience in teaching and as a session musician. Totem performs a range of world music and believes in the promotion of marimba music through education and vibrant performances.
8:15 – 8:45 PM • Pre-recorded
Gweru, ZW
Dzirimudeze Mbira Ensemble was founded in 2014 in the city of Gweru at Midlands State University. It constitutes seven members who are all staff members in the Department of Music Business, Musicology and Technology. The group members are well-versed in indigenous music from different ethnic groups. Thus, the ensemble performs indigenous and contemporary mbira that revive and sustain the dandaro concept popular among the Shona-speaking people of Zimbabwe.
8:50 – 9:50 PM • Live
Boulder, CO USA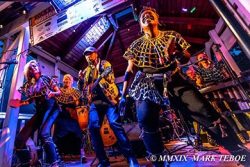 ZiMBiRA is a 10-piece genre-defying Afro-Jam band playing music steeped in the traditional music of Zimbabwe with modern instrumentation. Audiences are immediately set into motion by the intoxicating rhythms and melodies. The band is a diverse collection of experienced players who all share a love of Zimbabwean music and culture.
9:50 – 10:05 PM
Intermission
10:05 – 10:20 PM • Pre-recorded
Martha Thom: Jerusarema Dance
Harare, ZW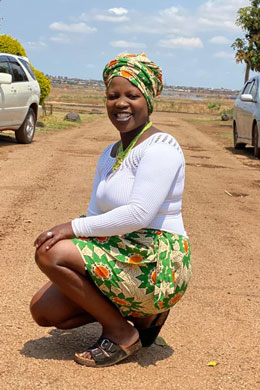 Martha Thom is a woman. She is a dancer. She has traveled to the US, France, Sweden, Djbouti and South Africa. She is a trustee at Tsoro Arts and Social Center. She teaches dance, singing, and hosho for free to the community.
10:20 – 10:55 PM • Pre-recorded
Harare, ZW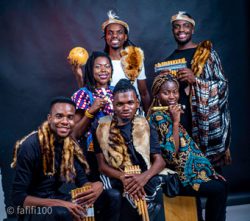 Music According to Percussion (MAP) is an ensemble from Zimbabwe which sets percussion as the sole driver of its music. The root of MAP's rhythms is the ngoma drum, rhythms which evoke "a certain mood in an individual, strong feelings from the heart" used for centuries to send messages, to summon people for ancient rituals and for celebrations. These rhythms are accompanied by powerful clapping and hosho shaking. The melody is adopted from the mbira, ngororombe, marimba, chipendani, ugqangala, and other melodic instruments. MAP restores the Zimbabwean traditional musical instruments to the forefront of the ensemble as the lead instruments.
11:00 – 12:00 PM • Live
Seattle, WA USA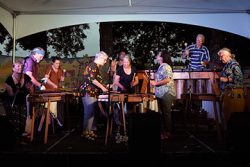 The seven-member Vawachi II is a new-old marimba ensemble comprised of several veterans who first met and performed with Dumisani Maraire 40+ years ago, along with a few more youthful musicians who keep us on our toes! We play some of the old Dumi songs, dip into the repertoire from the fondly-remembered Seattle groups Kutamba and Musango and have added newer mbira-oriented arrangements by leader Claire Jones. Six to seven marimbas plus traps, hosho and a bit of this and that. Still rockin'. Deep.