7:30 p.m. to Midnight,
June 24, 2022


Lincoln Theatre (Ticketed)

Concert schedules are subject to change. Click photos to expand.
7:30 – 8:20 PM • Live
Sarungano
Langley, WA USA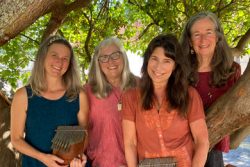 Sarungano is a four-piece vocal and mbira ensemble from Whidbey Island, WA. Inspired by the active Zimbabwean musical community in the Pacific Northwest and Zimbabwe, it brings a rich tapestry of call and response that sings to the soul. Circular melodic lines from the mbira combined with the rich vocals in the Shona language create a soundscape that has been called hauntingly beautiful. Sarungano keeps ongoing connections with its many teachers while it aims to share the stories of Zimbabwean culture through music and song. The name "Sarungano" is the Shona word for "storyteller".
8:25 – 8:55 PM • Pre-recorded
Maidenhead, UK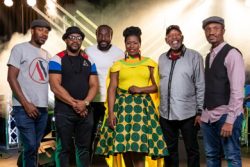 Tsungai has been sharing her traditional southern African-influenced music, dances, culture and heritage through her mesmerizings in her local community and beyond. She enjoys being a workshop facilitator teaching southern African choral music and dances to individuals from different backgrounds. Highlights include Breaking Boundaries Concerts 2016 and 2018 organized and hosted by Tsungai, Zimfest UK 2017 and 2019s, and Zimfest USA 2018 singing workshops. Tsungai continues to work towards bringing authenticity and culture into her performances for her audiences to enjoy and reminisce about Africa. Her vision is based on collaborative efforts and breaking boundaries to promote diversity.
8:55 – 9:50 PM • Live
Seattle, WA USA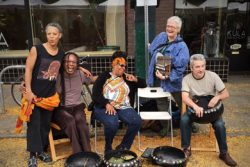 The Seattle-based ensemble Mahonyera performs traditional mbira music of the Shona people of Zimbabwe. Three to four mbira players perform complex interlocking patterns on the 22-24 key mbira dzavadzimu and are accompanied by hosho (gourd shakers) and vocals. "Mahonyera' in the chiShona language is a style of low-pitched syllabic singing. It also refers to "the sound of distant voices." This group has been together since before the first Zimfest in 1991.
9:50 – 10:05 PM
Intermission
10:05 – 10:25 PM • Pre-recorded
Harare, ZW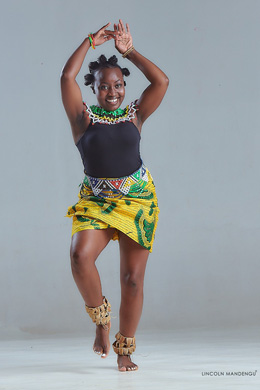 Ndomupeishe is a multidisciplinary creative, with dance and choreography being the main art, complemented by singing (doing backing vocals for Hope Masike & Masa Caroleen), acting and playing percussive instruments such as ngoma and hosho. In addition, Ndomupeishe is a model, coach and an upcoming radio presenter. She is well-traveled, and has earned a diploma in performing arts under the Dance Institute, Afrikera Arts Trust as well as a professional certificate in music under Music Crossroads Academy. She is very eager to learn, collaborate and network with other artists while preserving the African culture through her skills.
10:25 – 10:55 PM • Pre-recorded
Brighton, UK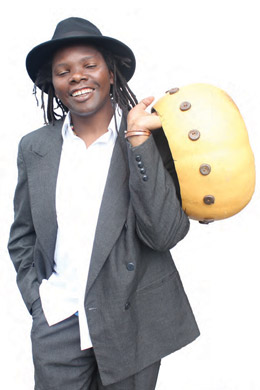 Linos Wengara Magaya grew up in a spiritual family in Zimbabwe and learned the mbira and its cultural ways through participation and playing in many ceremonies and in cultural life. He developed as both a traditional healer and as a professional musician and currently leads the band Zimbaremabwe, as well as offering spiritual healing and cultural advice to Zimbabweans. Musically, Zimbaremabwe play a variety of traditional acoustic-style sets, as well as full band electric sets including chimurenga. Zimbaremabwe also make mbiras and have created teaching resources for mbira students to support the learning process.
11:00 – 12:00 PM • Live
Portland, OR USA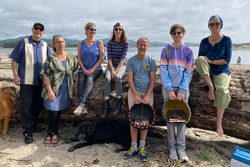 Boka Marimba is Portland's original African-style marimba band. We have been thrilling audiences in the Pacific Northwest with the exuberant music of Zimbabwe and Southern Africa for more than 20 years. Boka Marimba is a seven- to ten-piece band, blending soprano, alto, tenor, baritone and bass marimbas, drum set, percussion and vocals to create a unique and irresistible sound. Our music is upbeat, danceable, fun to watch, and appeals to listeners of all ages.