Noon to 5:00 p.m.,
August 12, 2016


Outdoor Stage at The Grove (Free)
Noon – 12:45 PM
Vana Vedu
Boulder, CO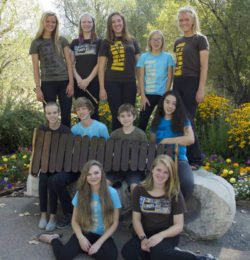 We are a teen performance group from Colorado called Vana Vedu, which means "Our Children." We perform Zimbabwean-style marimba around Colorado's Front Range and use a nine-piece marimba orchestra, often accompanied with drum set and percussion. Many of us have been playing marimba for years at the Kutandara Center in Boulder, Colorado, and we have been playing together as a group for about a year now. The youngest member in our group will be entering 8th grade this school year and we have several members headed to their first year in college. We all have a passion for music and love being able to share that passion with anyone who will listen.
12:50 – 1:35 PM
Musha Marimba
Spokane, WA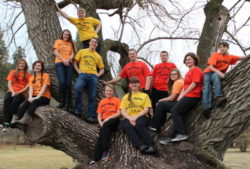 Musha Marimba is a student group from Bryant School, part of Spokane Public Schools in Spokane, Washington. The students are part of a parent partnership program that allows them to divide their time between taking classes at the school and schooling at home. The marimba program at Bryant was started seven years ago in order to bring traditional music to the students. We started with one class of 10 students and it has grown into a K-12 program serving 120 students, with the most advanced group being Musha Marimba.
1:40 – 2:25 PM
Mudzidzi Mbira
Eugene, OR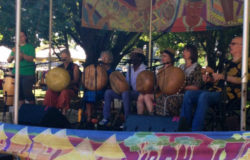 Mudzidzi ("learner" in Shona) is a mbira ensemble from Eugene, Oregon. We play in a variety of tunings and our repertoire consists of classic Shona music. We have played together for many years and have been privileged to study under many mbira masters from Zimbabwe and North America. Our current Zimbabwean teacher and band member is Chaka Mhembere. He has toured the world playing in Thomas Mapfumo's band and we are blessed to have his depth and virtuosity added to our sound and spirit. Besides featuring several mbira players, we also incorporate hosho and singing into our pieces. In addition to Chaka Mhembere, group members include Nel Applegate, Suma Elan, Karen Kline, Jeff Muiderman and Wanda Walker.
2:30 – 3:15 PM
Chihera
Denver, CO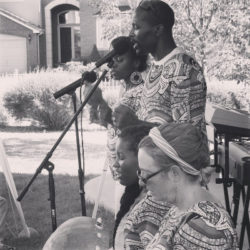 Chihera is the Muchineripi family band, originally from Zimbabwe. The band's name comes from the traditional family totem. The band consists of Chipo Muchineripi, Farai Muchineripi, Chiedza Muchineripi, Mandy Dube-Muchineripi, Tafadzwa Muchineripi and Mary Ellen Garrett. Chihera plays, arranges and composes Zimbabwean traditional and contemporary music using mbira, marimbas and piano. Chihera has performed many shows around Denver and Boulder, Colorado.
3:20 – 4:05 PM
Moscow Charter School Marimba Club
Moscow, ID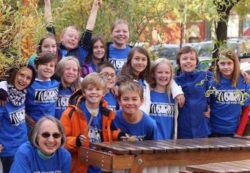 The Moscow Charter School Marimba Club has been in existence for five years. We have performed in Moscow, Idaho, during summer Farmers' Markets downtown, at annual school Winter Festivals and our annual musical theatre performances at Moscow High School. Most recently we performed at the annual Sigma Alpha Iota Musicale at the Lionel Hampton School of Music at the University of Idaho, the only children to do so, in the company of adult performers who are music alumni and professors of music at the university. Our students in the more advanced group range in age from seven through 12 years. They play in both tsaba and minanzi or mbira styles, and one of our students has composed a tune in compound meter which we would like to present at Zimfest this year. MCS music teacher Mary Donohoe has performed with Chiroto Marimba since its inception in 2007. Chiroto performed regularly at Zimfest during evening performances until 2013, when their leader Tendai Muparutsa took a position at Williams College in Williamstown, Massachusetts. Tendai has come back to the West to teach our students at Moscow Afro Music Camp for the last three years.
4:10 – 4:55 PM
Supadupa Marimba Bros
Portland, OR
Supadupa Marimba Bros started as a youth band at the Metropolitan Learning Center, a Portland, Oregon, public school where Eric Miller still teaches marimba. Thirteen years later, they've stayed together as a band and perform their exciting and original style of marimba around the Pacific Northwest.