Click photos to expand. Green text is linked to performer's website.
8:15 – 9:15 Thursday Evening
Eugene, OR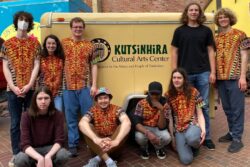 Chapwititi is a youth marimba group from Eugene, Oregon. We play in and around Eugene at various venues, including a benefit concert at the Hult Center and opening for the Eugene Symphony. We pride ourselves on our unique arrangements and energy. We have performed many times at Zimfest and are ready to take part in the evening concerts!
---
Noon – 1:00 Friday Afternoon
Chihera Family Band
Denver, CO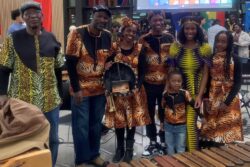 Chihera is the Muchineripi family band from Zimbabwe and it consists of three generations of family members now living in Colorado. Chihera plays, arranges and composes Zimbabwean traditional and contemporary music using mbira, marimbas, percussion, soaring vocals and keyboard. Chihera has performed in Denver, Boulder, Aurora and Ft. Collins in house concerts, schools, community benefits and festivals, on KGNU Radio, Telemundo's Denver 2017 Hispanic Day Auto Show and at the 2015, 2016 and 2019 Zimbabwean Music Festivals in Monmouth, Oregon. See samples on Chihera's YouTube channel.
1:10 – 2:00 Friday Afternoon
Kwaziwai
Eugene, OR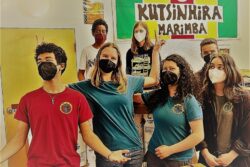 Kwaziwai, high school juniors and seniors in Eugene, continues the legacy of youth performing ensembles growing up literally and musically through the Kutsinhira Cultural Arts Center. From Dumi Maraire classics to traditional mbira-style pieces to contemporary compositions, Kwaziwai brings youthful energy to the Zimbabwean marimba music we all love.
2:10 – 3:00 Friday Afternoon
Seattle, WA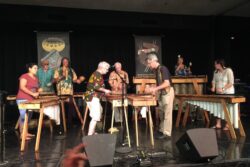 The eight-member Vawachi Marimba Ensemble is a new-old marimba group comprised of several veterans who first met and performed with Dumisani Maraire 40+ years ago, along with a few more youthful musicians who keep us on our toes! We play some of the old Dumi songs, dip into the repertoire from the fondly-remembered Seattle groups Kutamba and Musango and have added newer mbira-oriented arrangements by leader Claire Jones. Six to seven marimbas plus traps, hosho and a bit of this and that. Still rockin'. Deep.
3:10 – 4:00 Friday Afternoon
Boka Mbira
Portland, OR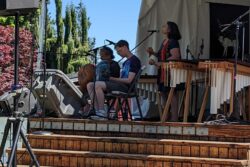 Karin, Nathan, and Parker of Boka Marimba get together to play some tunes from the traditional mbira repertoire.
4:10 – 5:00 Friday Afternoon
Jeff Brahe & Students
Tacoma, WA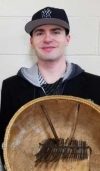 Students from several different ensembles and classes taught by Jeff!
---
7:15 – 8:00 Friday Evening
Langley, WA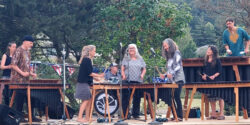 Rubatano Marimba of South Whidbey Island plays energetic rhythms that are heartwarming and dance inducing. Rich in tradition, variety and complexity, we look forward to sharing our music with you. The name Rubatano—meaning "united on the island"—came from the late Cosmas Magaya and late Beauler Dyoko after one of their many visits to Whidbey Island. Rubatano is Tanya Boyd, Leslie Breeden, Diana Chamrad, Paul Hayes, Kerry Holland, Dana Moffett, Micah Petrich, Warner Scheyer and Tillie Scruton.
8:10 – 8:55 Friday Evening
Harare, ZW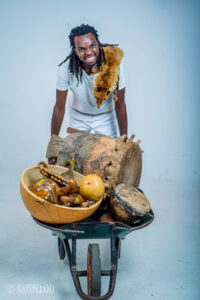 A solo performance from Othnell Moyo, also known as "Mangoma" (freely translating as "drums" in chiShona and "the one with music" in siNdebele"). He is a multi-talented, internationally touring artist, an ethnomusicological researcher and preservation activist deeply rooted in Zimbabwean culture. He makes most of the instruments he plays himself. He plays and performs the diversity of his skills while advocating for the significance of education and preservation around his country's rich cultural history, which was forbidden and destroyed under colonial reign. For more visit www.othnellmangoma.com.
9:05 – 9:50 Friday Evening
Seattle, WA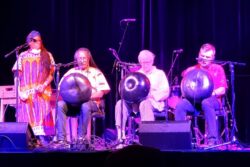 The Seattle-based ensemble Mahonyera* performs traditional mbira music of the Shona people of Zimbabwe. Three mbira players perform complex interlocking patterns on the 22-24 key mbira dza vadzimu and are accompanied by hosho (gourd shakers) and vocals. Mahonyera members are: Claire Jones, Sheree Seretse, Phillip Page and Zack Moon. *Mahonyera, in the chiShona language, is a style of low-pitched syllabic singing. It also refers to "the sound of distant voices."
10:00 – 10:45 Friday Evening
Eugene, OR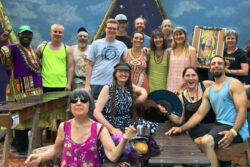 Founded by Ong Kar Walen, Kudana has been entertaining crowds throughout the Pacific Northwest with marimba music for over 25 years. Kudana means "to love one another" in the Shona language of Zimbabwe. Our performances are filled with energy, and we encourage audiences to participate with joyful movement and dance. We are delighted that Gilbert Zvamaida, lead guitarist of the Blacks Unlimited, has been performing with us regularly, and will do so at Zimfest pending his schedule with Thomas Mapfumo.
---
Noon – 12:50 Saturday Afternoon
Wednesday Night Marimba — Africatown
Seattle, WA
The Wednesday night class has been together as a class for two years with members having various length of tenure.
1:00 – 1:50 Saturday Afternoon
Spokane, WA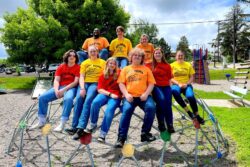 Musha Marimba was founded in 2009 by Heather Ward as an alternative to traditional band and orchestra in the local schools. The marimba program grew exponentially over the years because young people love this music and are grateful for the opportunity to participate in the marimba program at Bryant School. We now have marimba classes for students K–12 and Musha Marimba is the most advanced group, performing at venues throughout the Pacific Northwest. They are a fantastic group of high school students!
2:00 – 2:50 Saturday Afternoon
Mudzidzi Mbira
Eugene, OR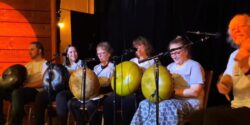 Mudzidzi ("learner" in Shona) Mbira is an ensemble from Eugene, Oregon. We play nhare mbira in a variety of tunings with a repertoire of primarily traditional Shona music. Mudzidzi Mbira grew from a mbira class taught by Joel Lindstrom at Kutsinhira Cultural Arts Center in Eugene in 2009, and we have been privileged to study with many mbira masters from Zimbabwe and North America. We play at local community events, festivals and benefit concerts.
3:00 – 4:00 Saturday Afternoon
Zambuko African-American Marimba Ensemble
Seattle, WA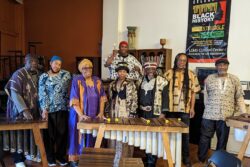 Zambuko "which means bridges" has been a conduit for bringing people of African descent together to embrace the music and culture which makes up our ancestry. The group has been together for approximately 25 years. Zambuko has primarily performed in the Northwest and performed in Limnon, Costa Rica at the original Marcus Garvey Institute.
4:10 – 5:00 Saturday Afternoon
Olympia, WA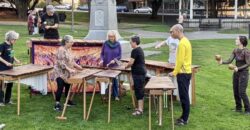 Mukana Marimba of Olympia has been performing Zimbabwean music since 1998. We play arrangements of traditional pieces based on mbira music as well as contemporary pieces composed by artists in the Zimbabwean marimba community.
---
7:15 – 8:00 Saturday Evening
Broomfield, CO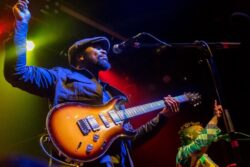 ZiMBiRA Afrofusion Band revels in the traditional and contemporary music of Zimbabwe. The music is grounded in the ancient repertoire of the mbira and the beat of the hosho shaker. It evolves as the beautiful lines are reflected on the guitar and marimba, and other instrumentation of the moment which may include mbira, karimba, guitar, bass, marimba, hosho, vocals, and hand and kit drums.
8:10 – 8:55 Saturday Evening
Seattle, WA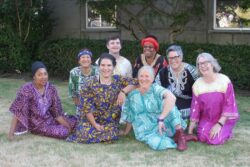 Anzanga is celebrating its 36th year as a performing ensemble. The group has toured internationally in South Africa, China and Canada and performed extensively throughout the US. Anzanga has produced five recordings and will produce a new release this year.
9:05 – 9:50 Saturday Evening
Mudavanhu Magaya and Friends
Mhondoro, ZW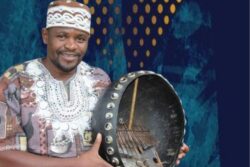 As the son of world-renowned gwenyambira, the late Cosmas Magaya, Mudavanhu "Muda" Magaya has played the Zimbabwean mbira nhare (aka mbira dzavadzimu) from an early age. He will be performing at Zimfest 2023 with mbira friends from Zimbabwe and/or the US.
10:00 – 10:45 Saturday Evening
Portland, OR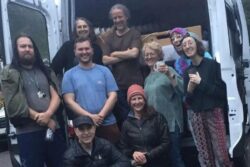 Boka Marimba germinated in 1987 when Marian Grebanier put a group of people together to take workshops from Dumi Maraire. Within two years the group formed a band and eagerly sought out other Zimbabwean teachers. The talent and enthusiasm of the original group attracted a large audience as well as other talented band members over the years. Thirty-five years later the band is going strong with their own unique arrangements of traditional and contemporary music of Zimbabwe and beyond. The sheer pleasure of playing this music and sharing it with others is the glue that bonds this diverse crew together.
---
Noon – 1:00 Sunday Afternoon
Jeff Brahe Band
Tacoma, WA
A fusion of deep traditions and modern innovation. Vocals in four-part harmony and rich polyphony, layered over virtuosic and authentic instrumental arrangements. Flexible instrumentation, from an electric trio to full marimba sound. Six high-level musicians from across WA state each bringing their own unique skills and knowledge, forged together in a crucible of uncompromising artistry.
1:10 – 2:00 Sunday Afternoon
Village School Marimba
Eugene, OR
Our two groups are made up of current and former Village School marimba students who have decided to take their playing to the next level. We play many of the old favorites, with some new songs and arrangements to spice things up!
2:10 – 3:00 Sunday Afternoon
Manzwi
Seattle, WA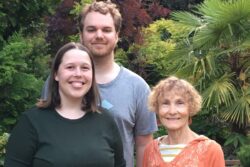 Manzwi, which means "voices" in the chiShona language of Zimbabwe, is a group of long-time Zimbabwean music enthusiasts in and around Seattle, WA, who have been singing together for four years. Adding mbira, marimba, drum, and guitar into the mix as well, they perform traditional, choral and contemporary Zimbabwean music.
3:10 – 4:00 Sunday Afternoon
Eugene, OR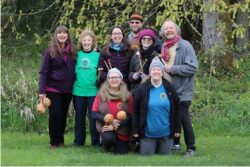 Jenaguru "Full Moon" Marimba formed in 1998 at Kutsinhira Cultural Arts Center. Jenaguru draws on the influence of traditional Zimbabwean mbira music to create jubilant dance music on marimbas, from the hauntingly beautiful "Todzungaira" to the playful "Kamba." We have performed at Zimfest and many local events, from Saturday Market and Oregon Country Fair to the MEGGA Hunt Easter egg hunt.
4:10 – 5:00 Sunday Afternoon
Festival Highlights!
Zimfest workshop students, join your teachers on-stage!
Singing: Yimba/Cula with Tsungai Tsikirai and students
Drumming: Bulawayo Township Drumming with Othnell Mangoma Moyo and students
Marimba: Chachimurenga Tribute to Ambuya Stella with Clayton Pasi Gunguwo, Michael Sibanda and students, guest performers welcome
---
7:15 – 8:00 Sunday Evening
Indianapolis, IN and Rusape, ZW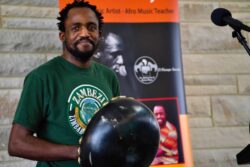 Brothers Dan (based in US) and Tendayi (based in Zimbabwe) Kusaya will be performing together at Zimfest 2023. Growing up in Zimbabwe, they displayed a knack early on for traditional music and instruments (ngoma, hosho, marimba and mbira). In time they formed a mbira band, often playing for their father and at community gatherings and concerts. From 2007 to 2014, Tendayi and Dan had a band named Two Brothers Mbira, which performed in Mozambique, South Africa and other places.
8:10 – 8:40 Sunday Evening
Marimba All-Stars
Zimbabwe and the Diaspora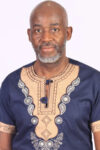 Totem Marimba band leader Michael Sibanda orchestrates a hot set of Zimbabwean marimba, joined by fellow marimbists Clayton Pasi Gunguwo and Napoleon Jambwa.
8:50 – 9:50 Sunday Evening
Celebrate Bulawayo!
Bulawayo, ZW and the Diaspora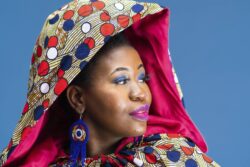 Zimfest 2023 artists from Bulawayo come together in a performance celebrating the diverse music and culture of Bulawayo and Matabeleland. Coordinated by Tsungai Tsikirai, an Afrofusion, Afrobeats and Afro-Traditional performing artist now based in the UK, performers will include Othnell Mangoma Moyo (now based in Harare), Michael Sibanda (now living in Johannesburg, SA) and Eugene OR residents John Mambira and Ratie D.
10:00 – 10:45 Sunday Evening
Seattle WA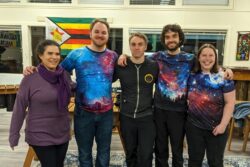 "Kondo reNzou" refers to the shimmering band of stars in the night sky—the Milky Way galaxy, or what the Marembe people of the northeastern borderlands between Zimbabwe and Mozambique call the "path of the elephants." Kondo reNzou is also a group of marimba players in Seattle, Washington, that grew out of the University of Washington Zimbabwean Music Club. Comprising longtime Zimbabwean music enthusiasts from all across the country, the band came together with our collective styles, sounds and creativity, following the path of great teachers.