Zimfest 2023 will be held at Oregon State University in Corvallis, Oregon from August 3 to 6. Please read the information below carefully. This information pertains to vendors of merchandise and musical instruments only; food vendors are not allowed on the OSU campus.
Zimfest 2023 is over and vendor applications are closed. There will be no Zimfest (USA) in 2024. Zimfest 2025 vendor applications will probably be available in early 2025.
Zimfest African Market Criteria
Zimfest is an annual celebration of Zimbabwean music and culture. In keeping with the spirit of this gathering, musical instruments and merchandise offered for sale at Zimfest 2023 should be of Zimbabwean or related African origin.
To be a Zimfest vendor, one must either be a US resident or have a visa that allows one to earn money in the US, which a visitor's visa will not. All vendors and their helpers are subject to the same rules and regulations as other Zimfest participants. The application will ask that you have read and understood the Zimfest Code of Conduct.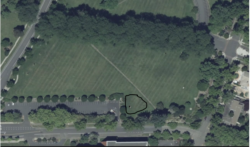 The Zimfest Marketplace and concert stage will be located in the corner of McNary Field/Lower campus. Vehicles may park for unloading and loading of wares in Jefferson Parking lot, off Jefferson Way to the south of the field. Overnight storage will be in McNary Hall across Jefferson Way. Volunteers will be available to help move wares in and out of storage at 9:00 AM Friday, Saturday and Sunday, and at 5:00 PM all three days (sorry, no volunteer help will be available at 11 PM after the evening concerts, if you choose to participate in the Night Market).
Vendor Fees
Non-registered vendors: Vendors who do not register and pay the fees listed below for a marketplace booth will be charged a 5% commission fee on sales above $500. This rule applies to people selling wares such as new or used instruments on their own, or those sharing booth space with a registered vendor. Note that you will not be charged a fee if your sales are less than $500. Contact for information and/or payment onsite.
Vendor registration: Space in marketplace area, one 6' table, and two folding chairs and a limited amount of secure indoor storage are included in the vendor registration fee. We have ample space in this location, so there is no need to limit yourself to a 10'x10' canopy as has been the case in previous venues. Not every vendor will be guaranteed an unobstructed view of the stage, however. Please bring your own table coverings.
$75 registration fee for each commercial vendor
$50 registration fee for each non-profit organization (please provide documentation of IRS 501(c)(3) status with application)
5% commission on sales above $500. The sales commission will be collected on Sunday afternoon at the end of the festival, so please keep track of your sales on a daily basis. Zimfest relies on the honesty of vendors to accurately report sales and pay accordingly.
Additional support is available at the following rates:

Each additional (6-foot) table — $10
Each additional chair — $2
Electricity (110 volt) to table — $10
If you choose to sell wares during the Night Market Friday and/or Saturday, you will be responsible to provide your own booth lighting. Outdoor strip lights or battery-powered fairy lights (even solar-powered!) are advised; no indoor lamps please. Be sure to sign up for electricity services if needed and also bring an extension cord.
* Please note that Zimfest is no longer providing rented canopies as the rental price increases each year. It is far more economical to purchase your own and bring it with your wares.
Marketplace Dates and Hours
You are welcome to begin setting up your booth on Thursday August 3, between 12 and 5 p.m..
Thursday Aug 3
Marketplace setup noon – 5:00

PM

; no sales
Friday Aug 4
Marketplace is open 10:00

AM

– 5:00

PM

Friday Aug 4
Night Market is open 7:00

PM

– 11:00

PM

Saturday Aug 5
Marketplace is open 10:00

AM

– 5:00

PM

Saturday Aug 5
Night Market is open 7:00

PM

– 11:00

PM

Sunday Aug 6
Marketplace is open 10:00

AM

– 5:00

PM
Please note: All rented tables and chairs must be returned to the backstage area indicated by the Stage Manager by 6:30 p.m. on Sunday, Aug 6. The indoor storage area in McNary Hall, if needed overnight, must be emptied by 10 AM on August 7.
Marketplace Vendor Application
Zimfest 2023 is over and vendor applications are closed.
Vendor Payments through PayPal
Once you have completed the Vendor Application, you may choose to pay your vendor registration fees through PayPal:
Contact Information